Tarck Community Health Report – September 2018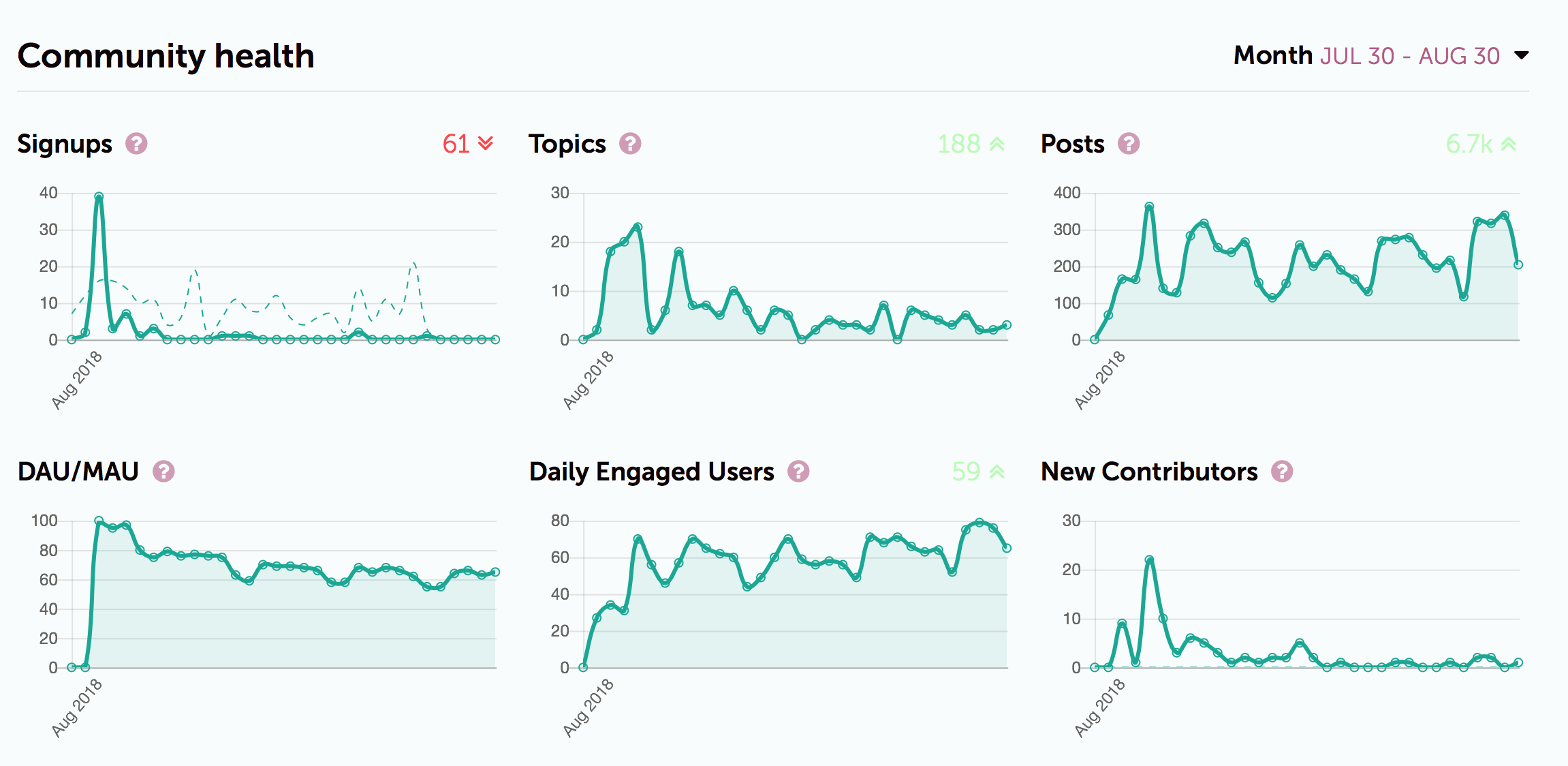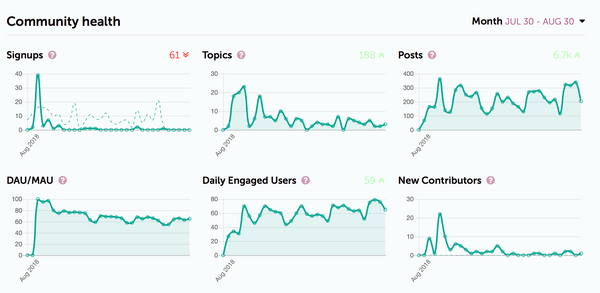 It's been a month since the new Tarck has launched. During the transition there was  a desire for the admins to be more transparent. In an effort to do that I will occasionally write about the overall health of the forum.

Since this is the inaugural post, I am going to start with describing, as best I can, the health of the community in the past. I think looking at posts per day is a good metric. We will look at daily engaged users as well later. The most active day ever on tarck was December 4, 2008. 1,570 posts were made that day. The average posts per day was 583 in 2008.  2009 had an average daily post of 655. 2010 was 524. 2011 was 282. 2012 was 284. 2013 was 196. From there the trend levels out for the most part. Declining about 20 posts per day, per year. When Tarck went dark on July 24, the average posts per day in 2018 had sunk to 128.
You can see in the trendline that we have a long decline. Before the new forum launched there was no uptick at the end. It was just only going down. Thats why we were brainstorming growth ideas during the transition period.

Daily active users shows a similar, but compressed, trend. Maxing at 154 early on and then quickly tapering and then settling around 80. With a consistent chipping away at that number over the years. Averaging at just 46 active users per day on the old Tarck in 2018. We were averaging 65 in 2013.
So, by the numbers, we peaked almost ten years ago. Tarck as a community was much different then. Our bikes had less gears. We crashed more. We did a lot dumber things. I rode a metallic blue Bianchi Pista. It was my dream bike. It was beautiful, and stupidly impractical. Just like we all were in the baby days of Tarck.
The key thing to see here is that Tarck was healthy for a long time. We had a lot of posts and new users. That growth has been tapering ever since that huge peak in the beginning. That is why I wanted to start this blog. I want us as a community to give back our deep knowledge in a digestible way. I would like to drive organic traffic to the site of people that are interested in what we do.

Ok. So let's jump in to the fun stuff. New Tarck has on average 218 posts per day. It's only been up a month but we are 70% more active than on the old platform. Pretty neat! Daily active users is also up to 59 per day. From 45. Keep in mind that I am including the first few days when we were launching slowly to make sure the database migration was going to stick. We are seeing a lot more posts from a few less people than we had with that many posts in 2011.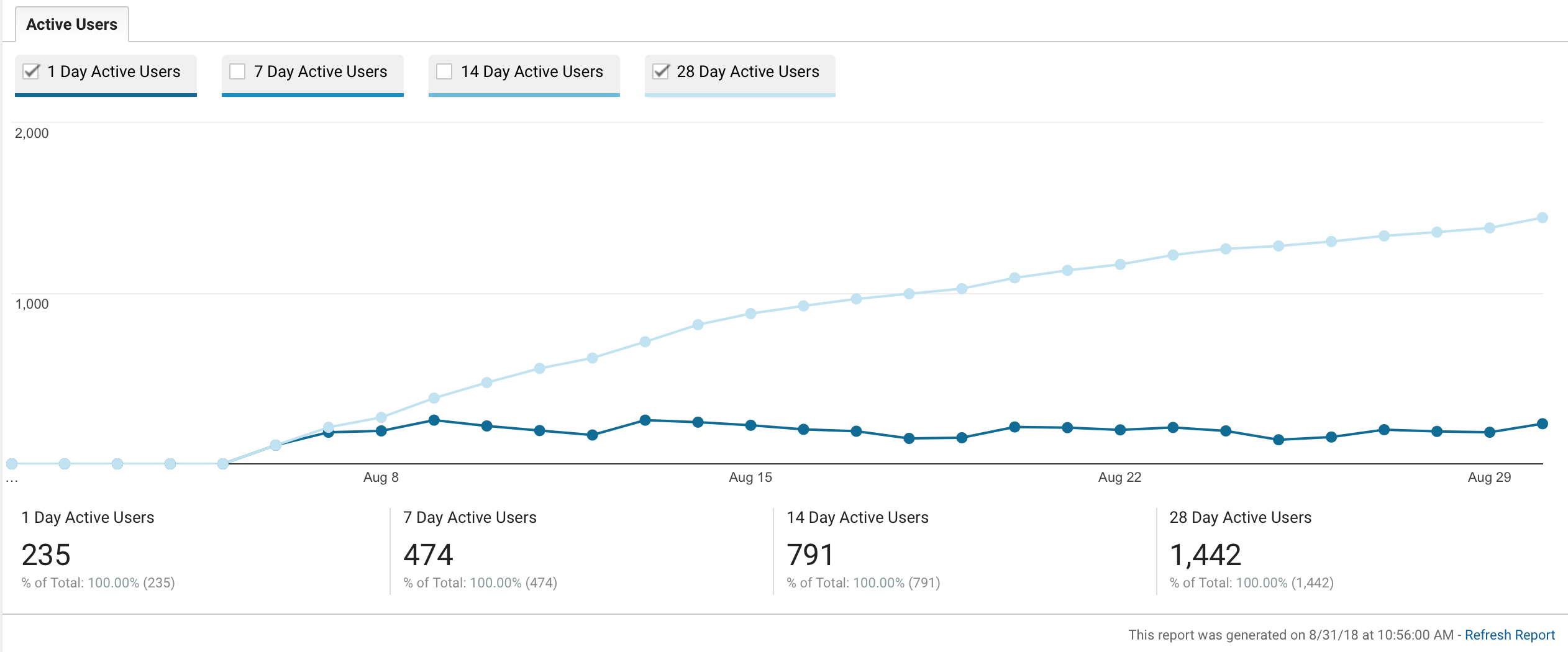 Here's a look at user traffic according to Google. It wasn't set up the whole time on new Tarck because it was not a top priority. It can track users that don't log in or post. Which we don't know if somebody was on Tarck before the move, unless they posted, because we have none of that data. Discourse says we had 3,200 user visits this month. So there is a pretty large discrepency between it and Google. It is interesting to see how many more users visit per day than interract with us.

We had 419,000 pageviews this month. I don't know what to compare that to at all. But it's a big number and you all are reading a lot of content. 3,900 likes were given to posts. 207 PMs were sent. We have had no spam or flagged posts to moderate. 88 users have made it trust level 2. This means they have spent an amount of time on the site reading different posts and have posted in a small number of different threads. Once you reach trust level 2 you don't have any posting restrictions on your account.
When I was staying up late talking with Scott and Zach, I worried that after all this work that nobody would use the new forums. So I just want to thank everyone for moving with us and keeping Tarck going.